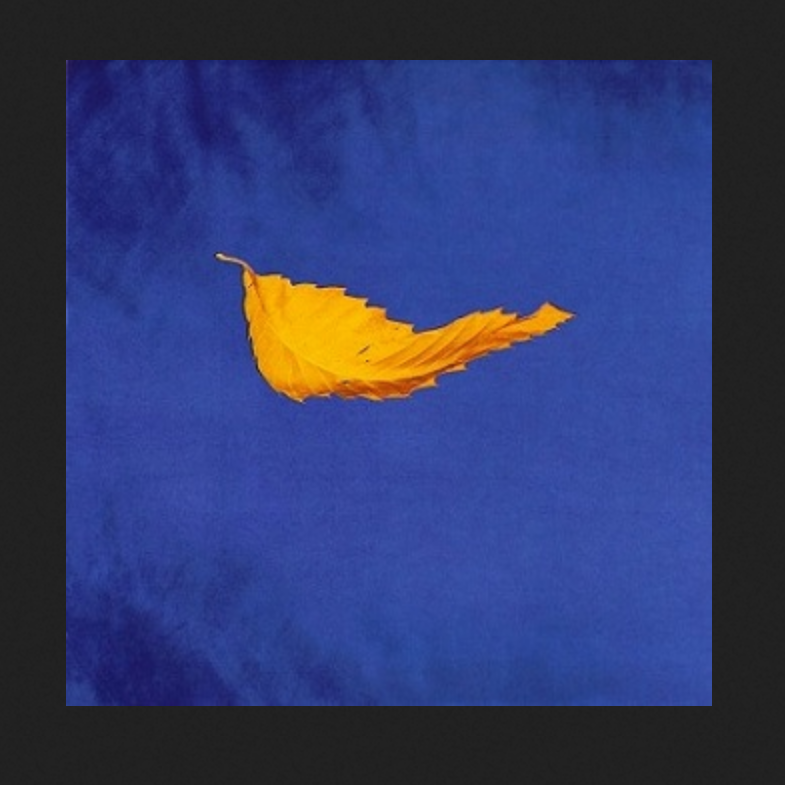 The London Design Festival is the capital's most prestigious design event, taking over the city for much of September each year. Back in 2013, Peter Saville won the London Design Festival Medal; I interviewed him for Blueprint and the article is available online via DesignCurial. At the time I asked a number of creatives about their favourite Saville works, and one guest blogger, Paul West of Form, mentioned True Faith by New Order, with photography by Trevor Key. Now, a display of work by that legendary photographer, a regular collaborator with Saville, is on show as part of Hull 2017, UK City of Culture. Trevor Key's Top 40, features his iconic photographic images for some of the twentieth century's most famous record sleeves. I'm using this opportunity to post another unpublished interview with a contributor to Sound Design, this time Peter Saville, as a number of their joint efforts featured in this exhibition, which the British Council toured across Asia and Australia in the early years of the new Millennium. These edited interviews come from long phone conversations or studio visits. I tried to keep the interviewees focused on the topic of designing for the music industry, and rather than bombard them with penetrating questions, I preferred to let the designers do the talking and reminisce anecdotal stories about the finer details of working with musicians and labels. You can find the Aubrey Powell interview, here, and there will be more in this series. As I've said before, I'm reluctant to post copyrighted images to illustration the interviews, but this Japanese website offering a complete discography of Peter Saville's record sleeve designs is all you'll need.
Peter Saville, interviewed by Liz Farrelly on 1/8/2000.
Liz Farrelly: Tell me about your involvement with Factory Records.
Peter Saville: Going right back to the beginning, I was at school with Malcolm Garrett, and at that point our horizons stretched no further than a Hawkwind, Velvet Underground or Roxy Music cover. Then Malcolm went to Reading University, and courtesy of the library there, the history of twentieth-century design became known to us, via his reading list, which included design theory that we at Manchester Art College didn't get. I started college in 1974 and graduated in 1978. Malcolm did a year at Reading University while I did a Foundation Course and I encouraged Malcolm to do his next three years at Manchester.

I put this little anomaly of education down as one of the most significant factors for UK graphic design, the fact that Malcolm Garrett did a year at Reading University and was introduced to the kind of hardcore graphic design theory that at the art school they'd given up thinking any students were interested in. I think Malcolm was liberated but felt handicapped by not having done the weird shit on Foundation Course that I had told him about. The art college was still rolling out the late-60s tired punning form of graphic design; Pentagram and Milton Glaser done badly. Us budding young stylists were looking at these book, like Pioneers of Modern Typography (Herbert Spencer, 1969), and saw the pertinence of it for the cultural event that we rated above all others, which was the Post-Punk New Wave. We were looking for the visual language of New Wave and there it was in Pioneers of Modern Typography, and in El Lissitzky, Herbert Bayer and Piet Zwart, and we'd never seen anything like it; it had a dynamic new energy.
We were Post-Punk, past the apocalyptic, looking for a graphic metaphor for what we felt was a new age and twentieth-century, early-Modernism seemed obvious. So, Malcolm Garrett mixed it up and the other thing Malcolm and me had an affinity for was Pop Art. So Malcolm, being much more eager to work than me got off the starting blocks really quickly and mixed up Constructivism with Pop and started producing the language which would become the look of the Buzzcocks – Pop Constructivist. By the second year he was already doing the Buzzcocks' album and I was so jealous. I was hanging around waiting for an opportunity and it came courtesy of Tony Wilson.
Everybody knew Tony because he was on TV. He put the bands and places that we loved on TV, on So It Goes [Granada Television, 1976-1977], which was a groovy version of The Old Grey Whistle Test. He was also the anchorman on Granada Reports [regional news programme on ITV], and put bands on that, which was outrageous. How he got away with it I don't know. He was the first person to put the Sex Pistols in a studio, but they trashed it and it couldn't be broadcast. He was naff and older but we respected him as a grown-up channelling what we were into. He went to gigs with a Granada cameraman when the rest of the establishment were trying to close down the New Wave because it freaked everyone out, and systematically through 1977, all the venues in Manchester got shut by the police. So it was Tony who took I upon himself to organise a new venue, Friday nights at the Russell Club in Moss Side, which is a pretty rough part of town.
I was permanently on the lookout for something real to do because I was jealous that Malcolm was working. I would speak to Richard Boon, the Buzzock's manager, whenever I saw him and one night he said, speak to Tony, he's starting a new club up. Tony was approachable, that was one of the great things about him. So I phoned him up. The embarrassing thing was, I thought, what can I show him, I'm so fucking lazy I haven't done anything. So I took some books I'd found on Piet Zwart and Jan Tschichold, which Malcolm Garrett didn't have; no-one had ever taken them out of the college library. I thought, here's some territory that Malcolm hasn't gone into, and it's a bit like that at college. I asked Tony, can I do something for your club. He said, yes, what? And I showed him some pictures and said, if I can do something, this is what it would look like, I'll copy this. Tony said, great, do us a poster. And it was the Factory, spring 1978, and it was a very nice poster. I graduated, and did more posters in the summer, and lots of good bands were playing there.
Knowing the amazing possibilities of graphic design, and looking for a graphic language for our time, Malcolm and I felt that pop culture had never been really well serviced by designers. Great things had been done, but the coherence and thoroughness of corporate identity, we felt, had never been followed through in pop culture. With a record cover, you'd get a great front, but the rest of it would just fall apart and in fashion it was the same. We thought, all this runaway use of cult-oriented imagery never has any coherent follow through in comparison to corporate identities. We were looking at the work of great graphic designers and asking, why can't we do this with pop music. So Malcolm started to create a corporate identity system and that was my intention with Factory. First it was the posters but by the end of 1978 there was this motion to do a record, and I had a vision, ultimately, of a youth-cult record label but that had an identity system as coherent as a multinational corporation. And I thought, why not, why aren't bands like subsets of the corporation, and that was my vision. And after the first couple of things I did and people liked what I was doing, Tony let me do it. Nobody ever gave me a brief or direction or guidelines, it'd just be, Peter we need something, a poster, a cover, just do it. And I got into just following my own agenda. There would be a general coherence, and with all due respect to the band, I would make a mini system around the group, depending on the mood and feel of that group, but there would be a coherence in the label aspect of it and it'd be a visual ideology, but it wasn't incredibly tight, and I was only 23!
The easiest band to work with and impose this system on were OMD [Orchestral Manoeuvers in the Dark] because they loved everything I talked to them about. And in my obsessions with Jan Tschichold, I very quickly got into his later Classicism and felt that, for some reason, it felt right too, as well as the Modernist stuff. I kept looking at the back of his book and thinking, I don't understand why but this stuff looks really good. And I was in London one weekend and picked up a book in the architects' bookshop [AA Bookshop] of Philip Johnson's proposed drawings for the AT&T Tower, and there was a broken pediment on top, and I quickly learnt about Neoclassicism in Postmodernist architecture; and all that was happening was that I had been looking at the graphic design equivalent of Postmodernism. As soon as I saw that similar icons (in other fields of design) were being reviewed and reintroduced, I then had the confidence to do some Neoclassical work. And Factory didn't really mind; they just thought, what the fuck's he doing now, but it looked good.
And the funny thing about it is that you feel it as the designer but other people are feeling it too and it dovetails. For example, there was a band calling themselves Orchestral Manoeuvers in the Dark, with Kraftwerk aspirations, and of course, the wonderful thing about Kraftwerk is that they studied at the music academy in Germany and there is a relationship between what they do and classical music; and then there was a group called 'orchestral manoeuvers'. Then as Joy Division evolved, it dovetailed totally, in a way that the high point of it is Closer. It is my distinctly Postmodern, Neoclassical sleeve, and that album was a huge Neoclassical opus for Joy Division.
So there were different threads running simultaneously and I was trying to follow them and not have one totally coherent look, like for example ECM Records. But some of the principles of corporate identity design were being employed in the work, so the label was as important as the front. Every single part of that package had to relate together and I was a little neurotic and anal about doing that, and sometimes I'd weaken the front cover, the key, but just to make it fit in with everything else, and it worked because people perceived that wholeness to the packaging; the object thing kicked in. The trouble with most record cover designs is they just fall apart. They have a great picture but by the time you got to the record it was just a bunch of stuff, and I was really neurotic about the wholeness of the object. So people began to perceive them as objects and became very respectful of the Factory covers.
It worked too because a lot of the music we were dealing with was relatively unheard of and unknown, but people wanted to buy it because it was a lovely thing. So the record cover did its job, it was the perfect solution. But the problem is that as soon as you do that for a record that isn't very good then you blow it. And I did some great covers for records that weren't very good. The high (or low point) being the first Section 25 album, Always Now; it was a terrible record but the cover was a tour de force. If the band doesn't come up with a great record and you give it a great sleeve the fans feel cheated; and you don't always know what the record will sound like when you do the cover. I learnt that you can do a fairly mediocre cover for a great album and people will think the cover is great by association. And you can do a fantastic cover for a bad album and nobody ever remembers it. So that's all very sobering, when people think you're fabulous, but you know, hang on a minute, they think the record's fabulous, so therefore they think the cover is fab. I learnt after a while that the fame is by association. The cover of Closer still follows me around. I go to a rock and roll shop anywhere in the world and see dozens of bootleg t-shirts and posters for Joy Division stuff. It's frustrating as a graphic designer to design for music because ultimately it's not you selling the product.
LF: Doesn't that apply to all sorts of design?
PS: Yes, it does. People think BMW is a great corporate design but if the cars were crap no one would give it a second look. It applies across the board. We are a service industry and for the most part we're rated alongside that which we serve.
LF: Where do you find your source material for imagery?
PS: My approach to source material was somewhere in between a fashion stylist and what the art world called 'appropriation' in that I never chose to deliberately obfuscate where things came from because I felt that there was an artistic and stylistic statement in taking something from one context and placing it in another. For me that was in itself an act but at the time the graphic community didn't really understand that. The artistic community did because it was a significant part of 1980s art – appropriation. So if I took a piece of Futurism and made the New Order cover of Movement out of it, the very fact that it was a piece of Futurism was the point, otherwise it was just a bit of naff 1930s design. It was the fact that the album was called Movement and New Order were breaking out of being Joy Division and trying to create a dynamism of their own, and so, to me, a political poster from the Futurist period was the perfect thing for something called Movement, and movement and speed were at the very heart of Futurism. People didn't get it and there were one or two critics that screwed me. I put on the back cover where the image came from and Rob Gretton, the manager of New Order, asked me to not put the credit on. It was just at the start of New Order and he said to me, those Futurists were fascists weren't they? He said, we had enough of that with Joy Division. He thought he could nip it in the bud, but he couldn't, so I took the credit off the back. I'd put, design by Peter Saville, after a poster by Fortunato Depero. That wasn't good because it resulted in a bit of 'mistaken' press. Generally, people didn't get it. But what I never did was take something that was a record cover and make it into another record cover, to me that is completely pointless.
I was saying, this is interesting, art is interesting, art and design movements are in, fashion is in; can't we have some imagery about these other things on record covers instead of just pictures of the fucking band. There was a real deliberate ploy there to broaden what we considered relevant imagery for music packaging, and to say that this music belongs with your clothes and furniture and how you want to live and the bits of art that you have books about and might be interested in. It belongs there in the scheme of things and it can support imagery from more abstract sources. And then the stylist bit kicked in and said, these are the abstract sources that I think we're going to find groovy next season. So a lot of covers were out-and-out fashion statements, like the flowers on the cover of Power, Corruption and Lies. Chocolate box flowers were fabulous for something called power, corruption and lies, but also at that time, Scott Crolla and Georgina Godley were beginning to run up lengths of Sanderson's upholstery chintz to make dresses. That was not lost on me, and I thought flowers will be groovy again, in a kind of neo-60s way, I thought, we'll love flowers again. They are also design directions, as in styling exercises and fashion statements. I was interested in graphic design and its relation to fashion, which 20 years ago most graphic designers didn't get. When I was at college I spent all my time in the other departments with the fashion designers or furniture designers or photography students. That's the context for the work; it was all about fashion and therefore it didn't bother me where it came from, because I knew Giorgio Armani would wander around the flea market in Milan or Paris, buy a 1930s jacket, take it back to the workshop and redo it; so what's the fucking problem, that's all I'm doing.
If you look at the covers in this context they make sense. Low-life for me was the end of 'ism', year zero. It was 1985 and I was tired of clever referentialism. I wanted something real instead, something that wasn't about something else, and said it has to be a picture of the group [the record packaging features photographic portraits by Trevor Key]. And they said, what? They didn't want their picture taken. There was a long delay. Then I told them about Polaroid film; they came one at a time and we got a shot and as soon as we did I said, OK, that's it and it was painless, two or three rolls, not like a whole day doing press. It was year zero for me. I started wearing black polo necks and going all 'existentialist' and I thought no more nuances; and after that was the metal for Brotherhood [also photographed by Trevor Key] and then the flowers for Power, Corruption and Lies. I was following an Yves Klein route after that [True Faith features 'Yves Klein Blue' in the background of Trevor Key's photograph of a falling autumn leaf]; it's really important to look at them and know the date and ask, what was the fashion, what's the context. Marc Ascoli, the stylist for Yohji, was the first person I spoke to who understood my covers as fashion; he knew them all, and it's why I got the Yohji Yamamoto job.