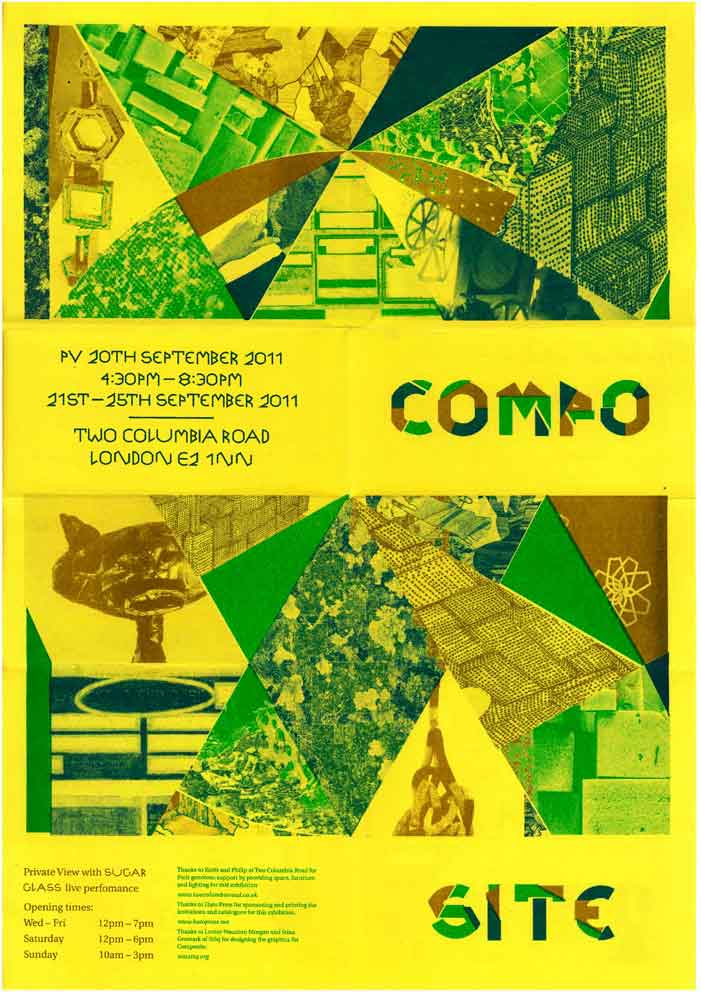 Composite
Two Columbia Road
2 Columbia Road, London E2
20 to 25 September 2011
"Composite is both verb and noun, an action and an outcome, a process and a finished product. Within it are roots and hints of other words — compose, composition, posit, position, site and compare — all of which relate to art, architecture, fashion and design. This exhibition brings together a disparate group of creatives who've crossed those borders, gone beyond all comfort zones. Often working in collaboration, they've mutated their practice to produce hybridised, surprising solutions.
Questioning traditional processes, reusing discarded materials, exploring overlooked technologies, composing disparate elements, exposing the artificial, celebrating the mundane; these are just some of their tactics. The end results, the works on show, are diverse but they share two things in common, a degree of intricacy and 'a way in'. They're not exclusive, instead we're encouraged to engage and play, inspect and manipulate, delve and re-arrange. Complex, interactive, considered, non-precious; this work is of its time. We live in a composite world."
Continue reading →