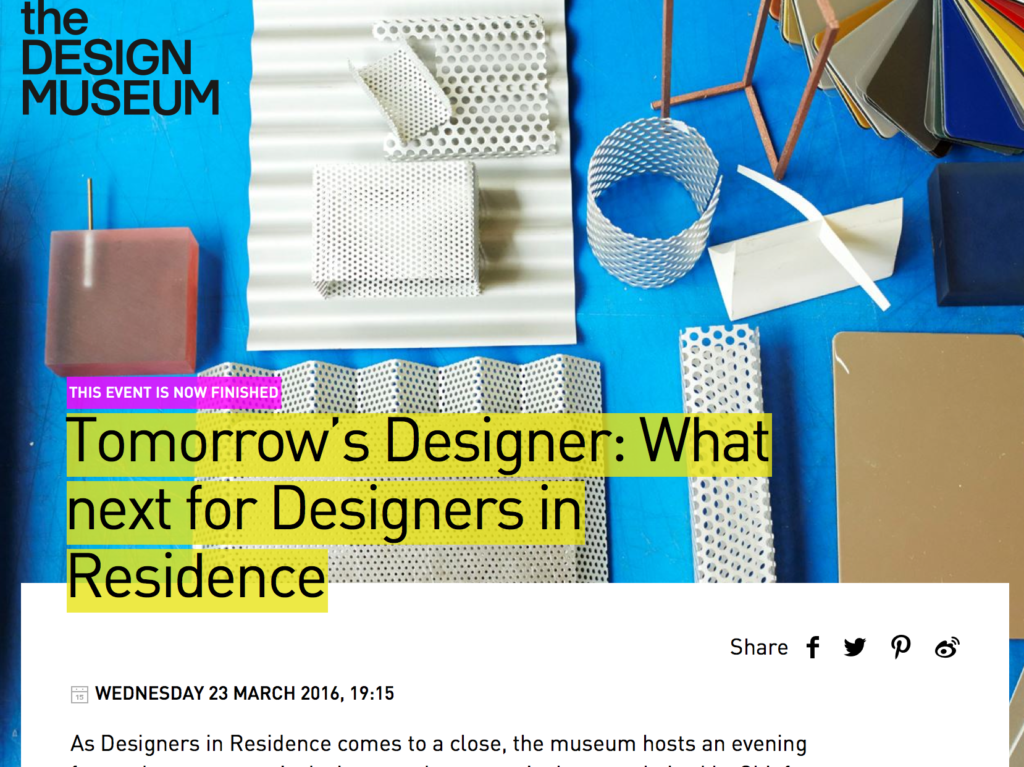 Tomorrow's Designer: What next for Designers in Residence?
Design Museum
Shad Thames, London SE1
23 March 2016
Chair: Justin McGuirk, Chief Curator, the Design Museum.
Speakers: Indy Johar Co-founder of Architecture00; Gem Barton Course Leader in Interior Architecture, University of Brighton; Ineke Hans of Studio|Ineke Hans; and Asif Khan founder of architecture studio Asif Khan Limited.
The opening of the new Design Museum, its latest incarnation, is getting closer, the stand-alone shop on High Street Kensington launched this week, and the main Museum building will be unveiled in late November. Right now, the Design Museum in Shad Thames is closed. So here's a review of the last event I attended, back in March, which discussed the "designer of the future" with reference to the Museum's Designers in Residence programme.
Continue reading →